there are 2 colours that i really dont like to wear.
one is orange, the other is purple.
but orange accessories, well i go for it sometimes. =)
i am so tired today, my boss had forgotten us in the office till 9:30 pm.
yep, like a stuff. he forgot. =)
seriously
how weird is that!
...aaand this is my new cream miu miu bow bag.
i love it!!!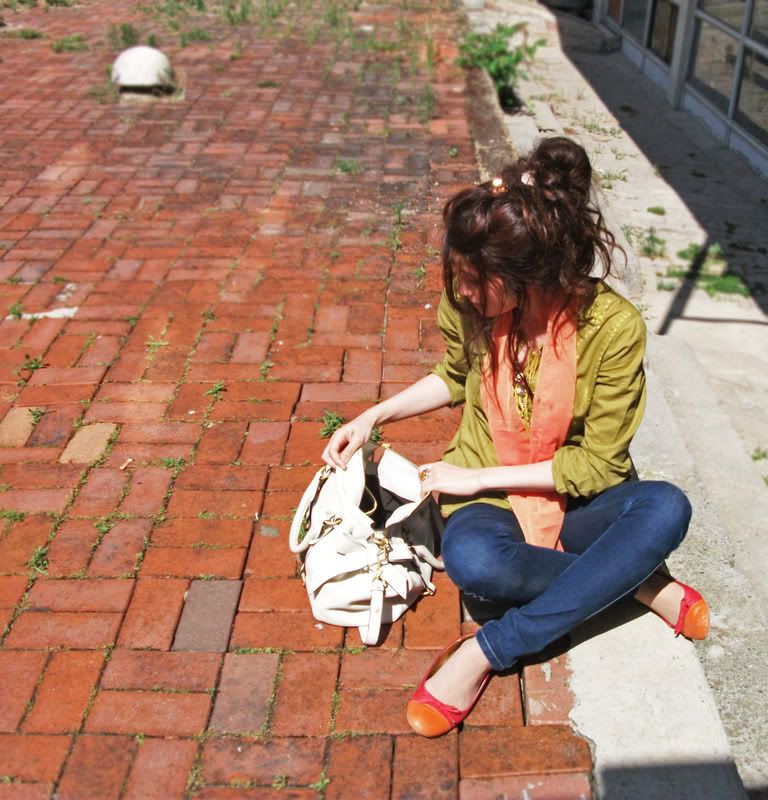 green linen top / koton - olé
jeans / denim co. (my favourite one)
miu miu cream bow bag
orange flats / mudo
orange scarf / mom's