hey everyone!
...
well, i guess there's nothing to say about last weekend coz it was good. fun times.
i love the band dengesiz herifler, i am a total fan!
i got the chance to see them again after 5 years.
but the concert was so early that it went so dull, coz noone was there to pogo =)
that made me sad. but the band was amazing as always.
they have the best songs ever!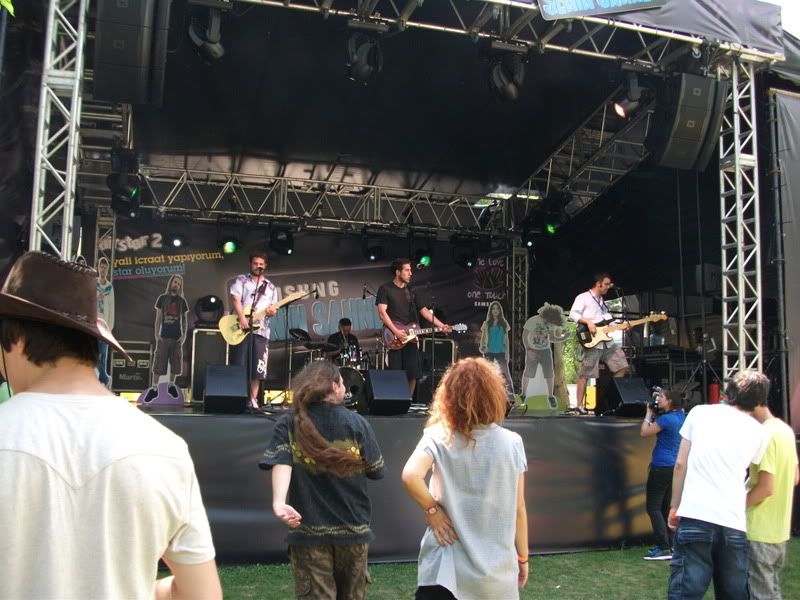 and this is what i wore...
photo's been taken before the rain.
i got so wet that my hair's been still crazy. and i still kinda feel cold and my feet are wrinkled. =)
and now, chimpanzee that shoe news! (i'm kinda in love with karl pilkington)
there were so many stylish people that i'd like to shoot but i was kinda embarrassed
coz you know, people were there to have fun freely, i just thought myself 'just leave 'em alone' but couldnt resist some other stuff unfortunately. and i took some photos. =)
for now,
kisses.
ps: find me a job, i'm quitting my job. it's up to here, i can't stand it anymore!