because i am bored and this thing is pretty fun...
ok here we go...
Whats your middle name?
i dont have one.
How big is your bed?
actually i dont have a bed right now, i mean since last year. =)
yesterday i slept on the couch,
the day before it, i slept with my mom,
and the day before that i slept in my sisters bed.
What are you listening to right now?
weird sound of the laptop fan
and yavuz çetin singing 'oyuncak dünya'...
i dont know this guy but i totally miss him.
why did he had to leave...
What are the last 4 digits in your cellphone number?
uh...why?
What was the last thing you ate?
ruffles ketchup... i need an actual dine. =)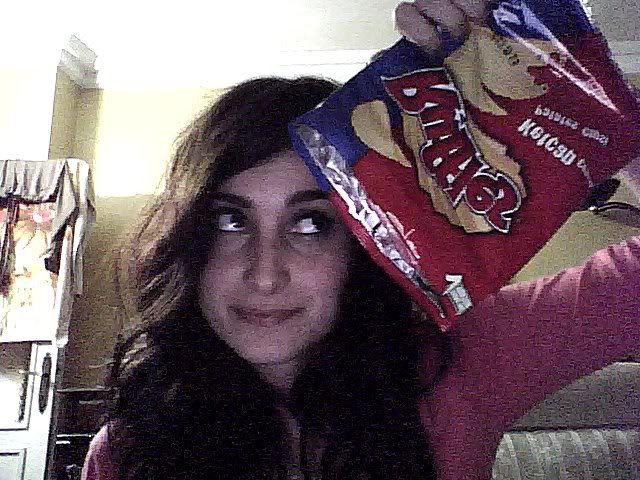 Last person you hugged?
a friend.
How is the weather right now?
pretty fine for the wintertime,
i mean, i dont wear socks right now and
i still can wear heels with bare feet outside.
think about it...
Who was the last person you talked to on the phone?
a close friend... i called him to say 'long time no see'
What is the first thing u notice in the opposite sex?
the attitude,
i mean i want to see if he gets annoyed by the situation,
or he likes me...
i try to catch the moves of him.
and wonder if he is a gentle guy.
oh, and try to catch the look in his eyes.
Favorite type of food...
i love local tastes.
there is not a particular food that i adore,
but i can say i love vegetables a lot.
Do you want children?
not that much. just a dozen... =)
Do you drink?
yeah, but rarely.
Ever get so drunk you don't remember the entire night?
nope.
i might have lost a few hours of memory few years ago =)
but not an entire night.
Hair color?
dark brown
Eye colour?
dark brown, i sometimes suspect that they can be black.
Do you wear contacts/glasses?
yess
Favorite Season?
spring...
weather is warming up, you know summer is coming up,
cats go wild =)
and i can layer my clothes as much as i want.
it is the perfect time to dress up and smile.
Have you ever cried over a girl/boy?
yes, i've cried my eyes out...
but now i come to think of it,
none of the situations worth it.
Last Movie you Watched?
biutiful
it is an amazing movie!
if you havent watched it yet, shame on you!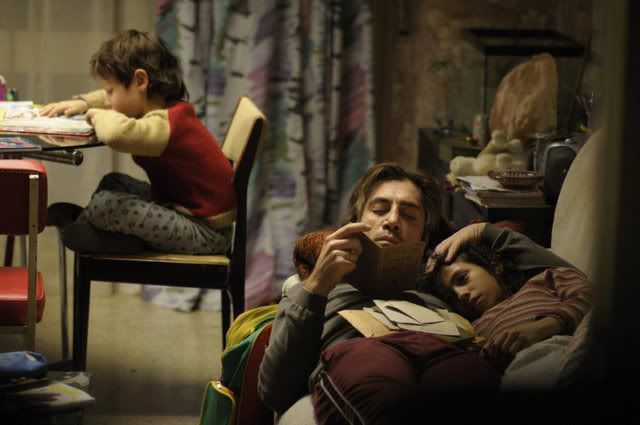 What books are you reading?
i read about general things we see around us.
i dont like stories, nor classic philosophy.
i read about modern world, new manifests, personal thinking,
virtual and artificial world around us.
about the change and evolution of the relationships
different kinds of relationships...
only books that entertain me are,
the lowlife and underground lifestyles...
like charles bukowski, jack kourack, chuck palahniuk...
Piercings?
not yet.
Favorite Movie?
fight club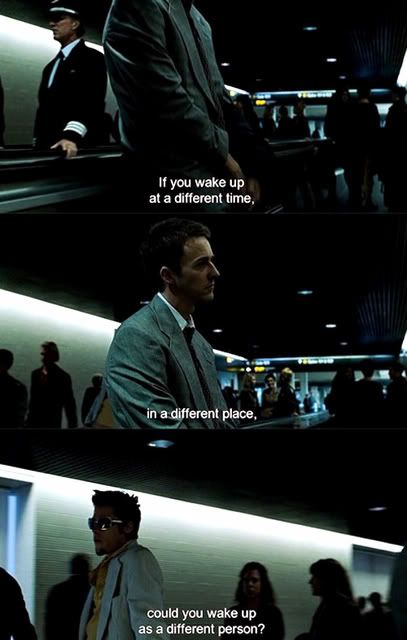 What were you doing before filling this out?
singing out loud...
Any pets?
a bird...
i love her,
she is sooo dramatic!
Dogs or cats?
i love cats too, but i am totally a dog person.
Favorite Flower?
classic but not classy, chamomile...
Have you ever loved someone?
yes.
Who would you like to see right now?
edward norton...
well, just thought about it for a sec...
i wouldnt want him to see me in this crazy coloured sleepwear right now.
=)
Have you ever fired a gun?
thank god, no! i hate guns.
Do you like to travel by plane?
like? i luuuvv it!
Right-handed or Left-handed?
right
If you could go to any place right now where would you go?
Are you missing someone?
i am always missing some people.
all my friends live far away from me.
Do you have a tattoo?
not yet.
Do you still watch cartoons on Saturday mornings?
if i catch up, why not? =)
Are you hiding something from someone?
i think i am.