chunk.. chunk... chunky chunk...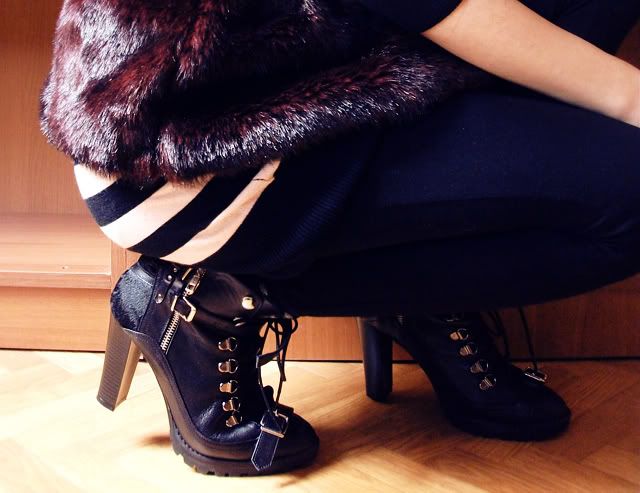 i love the sound in my head when i walk by...
i'd been -for like 2 years- waiting for these shoes
to come to a nearby store.
it is leather, it is pretty comfy and sexy.
too many people hated my shoes for some reason
but still, love is just what you really cant interrogate
at some point. doesnt it? =)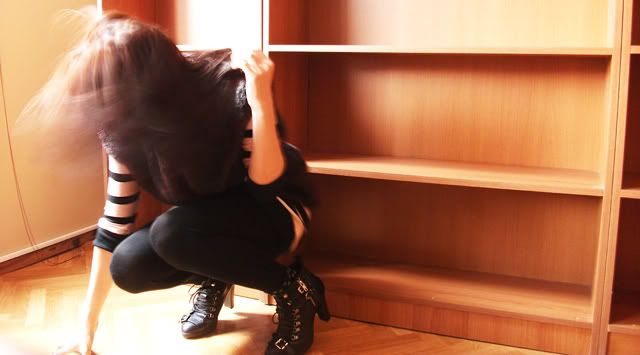 i wanna thank to my friend coz he
never bothered meeting me and taking me to see the store.
actually it was our first day out. =)
n well, i am a lucky person to have friends like that!
they never fail me.


black chunky boots / yeşil
striped top / h&m
leggings / atmosphere
faux fur vest / a local store