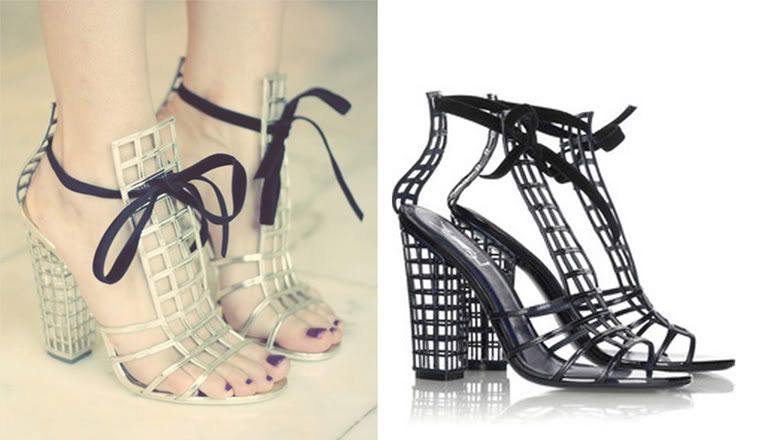 i saw
the cherry blossom girl
aka alix wearing these babies,
and the bootie ones on
stockholm streetstyle
page.
...and i wonder what is the price...
yes it is on sale, yes it is still a lil expensive and yesss 'out of stock'! =)
well, it is nice to meet you dear yves saint laurent cage heels...i hope one day we'll meet again...