i always like wearing double belt. i dont know why but since high school, i do it all the time.
i cant help myself about it. =)
today i started my day with shoutings n fights but yeah, sun is on the top, sooo i am happy.
i got lots of work to do with my project, n i'm still spending away my day with photo shooting.
i hope you have a nice weekend coz i know i wont. =)
so have fun for me then. bye!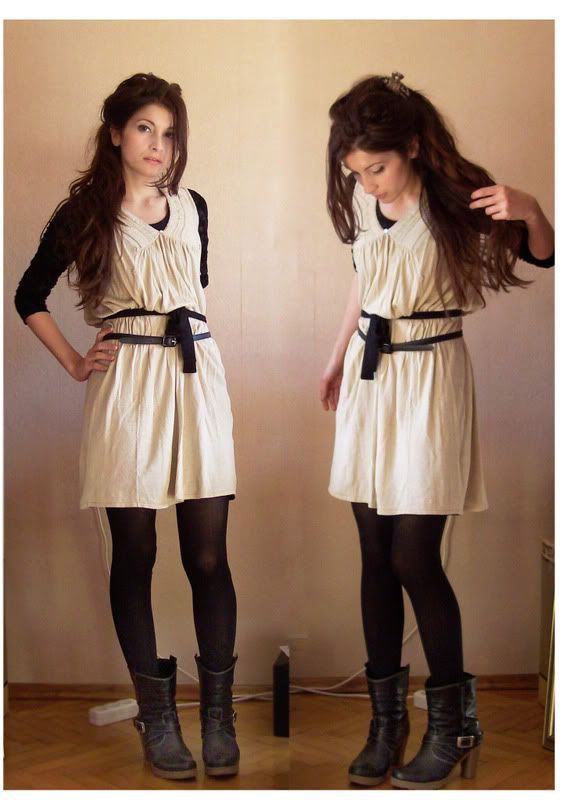 lace bodysuit / my aunt's olds -80's
cream tricot dress with gold handwork in front of it / mudo collection
black knotted belt / piece of an h&m dress
black leather belt / vintage
black and gold box-bag / flea market
boots / a local store