one of my best tshirts ever!
my mom kept insisting on me to not to buy it,
because well she is so aristocrat =)
and she really doesnt want me to wear a tshirt that
has a nearly naked lady on it whose legs are wide open.
yes, she really said that,
and no, i'm not
exaggerating the scene.
=)
it was real!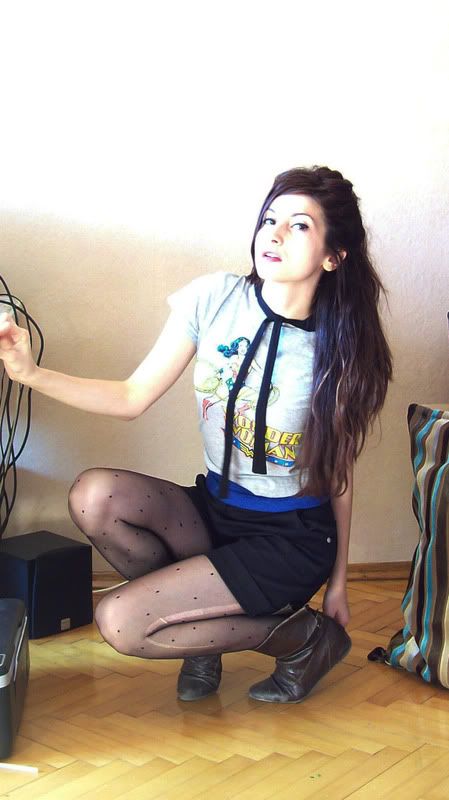 wonder woman tshirt / dc comics
high waisted black shorts / 80's, my aunt's olds
blue fabric belt / 80's, piece of an old dress
bolero / 80's, my aunt's olds
polkadot tights / penti
brown booties / a local store