denim vest!
you know, i know, she knows, he knows, eveybody knows that the denim is the word =). it is not a secret anymore!
...and i dont wanna start with the
lace-up boots
. they are the new black!
well, i both have them for a long time. so count me as an innocent. =)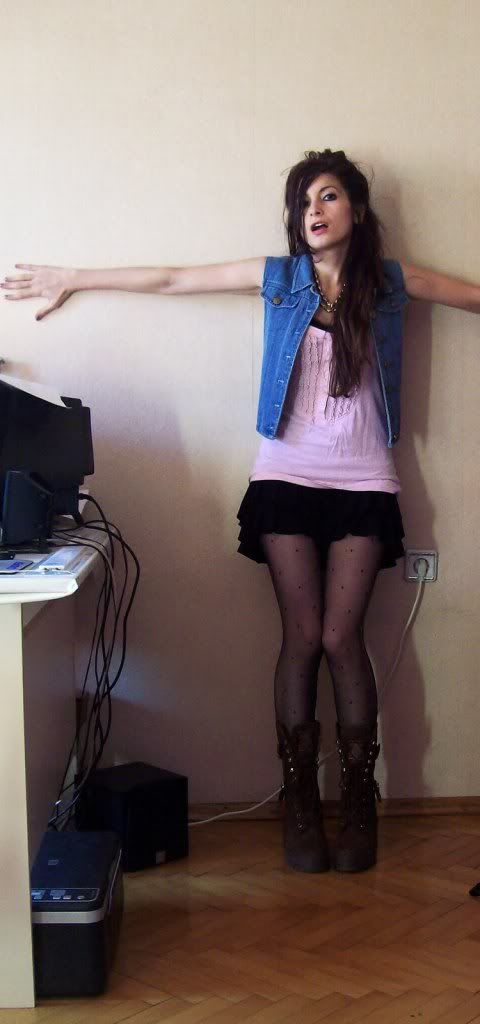 denim vest / have it more than 10 years
vintage gold chain / second hand
black mini dress / afrodit
light pink princess top i'd say =) / mango
80's brown heavy lace-up boots / my granddad's store
polkadot tights / penti
ps.
by the way my project goes shitty. i hate architecture 50 times a day, and then love it again and again...