this moschino bag, i wonder if it is authentic, probably it is.
it looks the same of 60s models.
i found it in flea market covered with dirt, mud.
it is leather, inside is covered with a silk garment, M kinda buckle.
i mean this bag is too good to be true. =)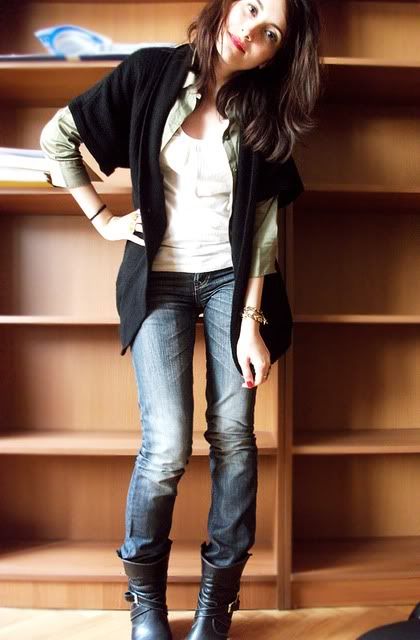 same office days... makes me ssooo lazy.
i guess thats what everyones craving for. =)
but not for me.
i will soon get back to my real architect world.
this is not working. i mean,
i gotta feel the hard way to feel that i am improved.
this job,
just improves my laziness. =)


acid wash jeans / ltb
green shirt / gap
leather boots / from a local shop - designed
jewelry / vintage & clairs
others are from local shops & markets