i was there, experiencing a saying of the amazing architect richard rogers 'there's nothing sexier than watching young people hanging around.'
since i heard him saying that, 'people watching people' concept had given my daily life a new form.
i now, love to be in crowds, just to see what they are doing, what they are talking, what they are wearing...
fno was amazing, just because of that, my opinion of course.
too many people, less than -too many stylish people =), wayy too many curious people... it was good. it was an inspiring night for me.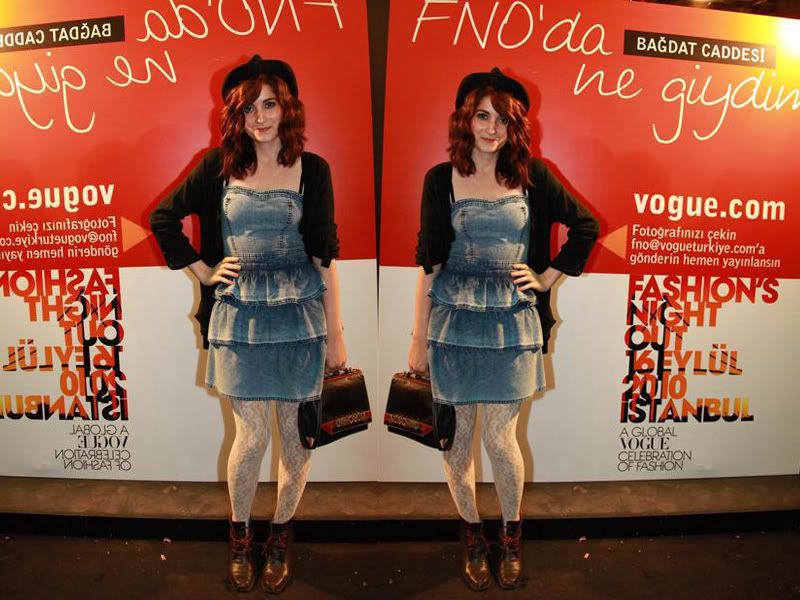 i was there yeah, but i only have one and only photo - it is also taken by the official photographers of this organization- coz i left my camera's memory card at home. =(
i'm really absent minded about it, i mean, when i try to leave house in a hurry i always and inevitably forget something. it's like 'hmm i took this yeah yeah it's in me bag, hmm i shouldnt forget the memory card but first gotta put that phone in me bag...hmm where's that phone, oh it's here OK I'M READY LETS GO OUT HURRY!'
after we go half the way to the target place, i scream 'OH F*CK!'