This is what i wore yesterday. i'm serious.
my boss is away for 2 weeks so i spend my time playing diner dash. =)
facts about me, number 45675678: i've always wanted to be a waitress. but i've got such a terrible memory even to keep names of meals in my mind and i'm terrible at organizing stuff.
well, i'm an architect now...
argh, life is something weird...
this is how i spend my 12 hours in a working day:
1) i always get bored of drawings...always.
2) I usually get so pissed off by some contractor. coz they keep asking stuff that can never ever be possible to built- they usually want ugly stuff-, and they think that they are so clever and so vip with their money in their pocket. but to me, they are just worthless shite. i'm sorry to say that but they are really useless.
...and that's me trying to listen their crap...
3) this is when everyone leaves office for lunch. i order meal from outside so i stay in the office to do stupid things like that.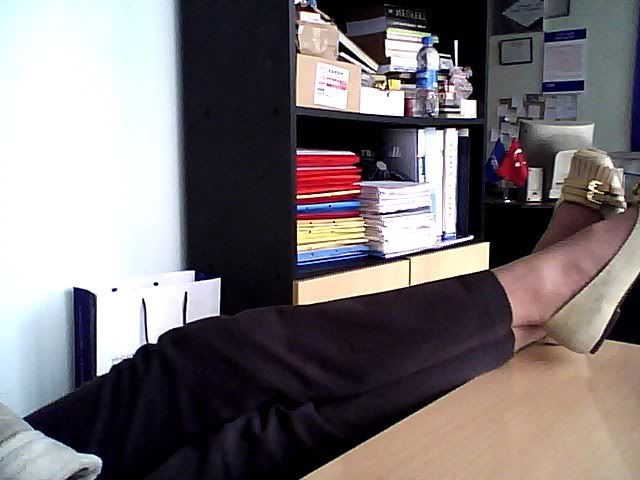 4) this is what i look like when i hear the word ''autocad''. coz i hate autocad! who doesnt?
what a terrible drawing cad programme for architects. i dont get why they use it.
god bless i still can use archicad for my drawings. but still, i have to use autocad colours.