good morning everyone!
back again with an casual office outfit with lots of unnecessary jewelery. =) thanks to my friend in office for photos.
my bf was coming so i finished my drawings in a rush yesterday
so that i could be free to leave office like 6:30pm.
we came home together and saw that my sister made a surprise and came to Istanbul to see us and to spend the weekend.
after some hugging and kissing ceremony, altogether we went outside for a walk to lose weight and ate waffles to gain weight.=)
i wish i can spend my ever day like this one.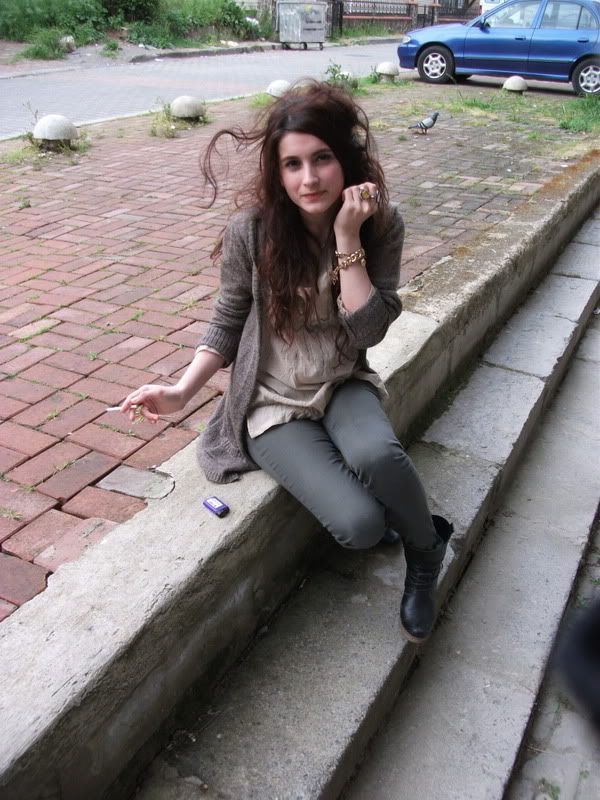 green jeans / coll.
boots / from a local store ( i forgot to tell you that its their own design)
button-up cardigan / tita
linen shirt / y-london
jewelery / from here and there =)