i am the worst blogger out there.
i know.
i suck at many things.
the other things, i just do,
not considering if i was any good at it.
life is weird.
all this time, i only and just learnt that, you cannot fucking stop the life.
yep.
you can end yours,
but life just goes on somehow for everyone out there.
what am i sayin?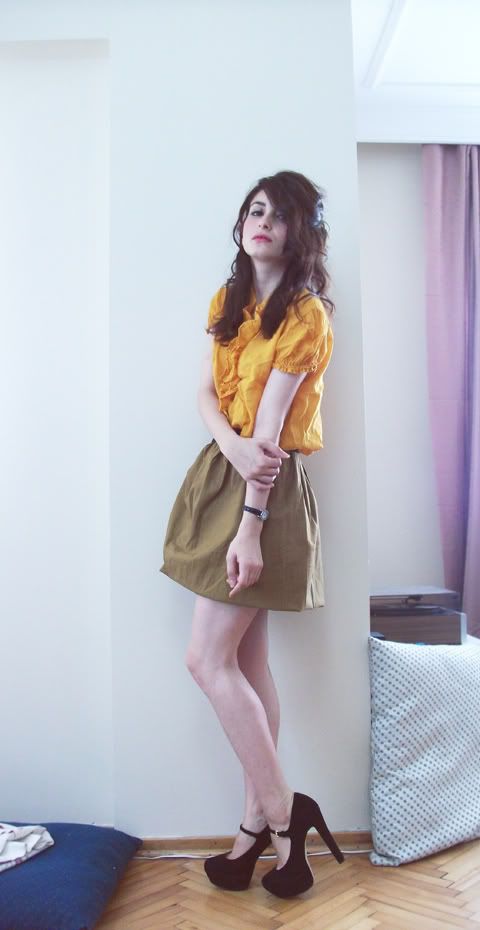 ruffled linen blouse / a local store
vintage midi skirt / turned into a miniskirt in 10 minutes
black suede platforms / topshop