one of my favourite places in kadıköy.
(like i've got so many of them..let me think about it..
hmm my home is one of them. it counts, okay!)
i like to spend time on that terrace, chilling with friends or reading if i'm alone...
with some nice music (jazz counts as nice i think),
not too crowded,
nice wine,
nice staff,
nice space, furniture and accessories,
and has an aaamazing view of istanbul all over!
i'm in love with that silver lining <3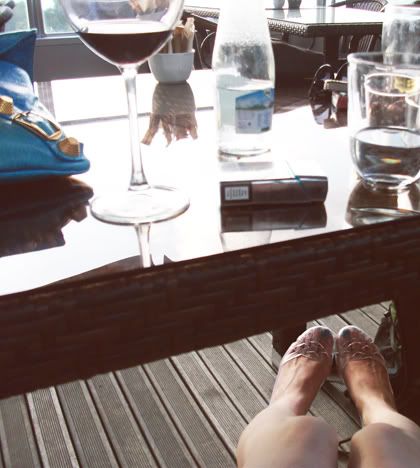 linen shirt / koton
denim shorts / a local store
transparent jelly flats / deichmann
sunglasses / vintage from flea market (izmit bit pazarı)