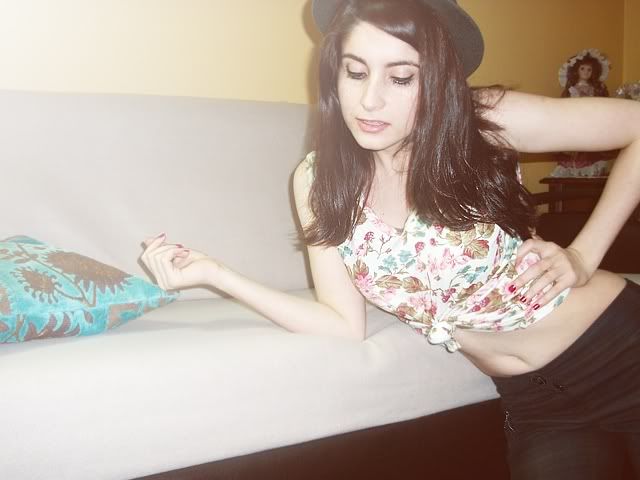 i am sick and i feel like my chest will burst out.
i am in terrible pain.
i cant go to work properly for a couple of days...
i cant go out...been lying in my bed for a week...
i can do nearly nothing,
i even cant prepare my own meals...
my head is dizzy all the time, i cant hear properly,
my eyes hurt so bad so i cant read anything...
...
well my point is,
take good care of yourselves guys...
=)
floral top / very very old, i found it in the closet
pants / mango
sandals / zara
hat / gifted