...trenchcoat posts are coming! =)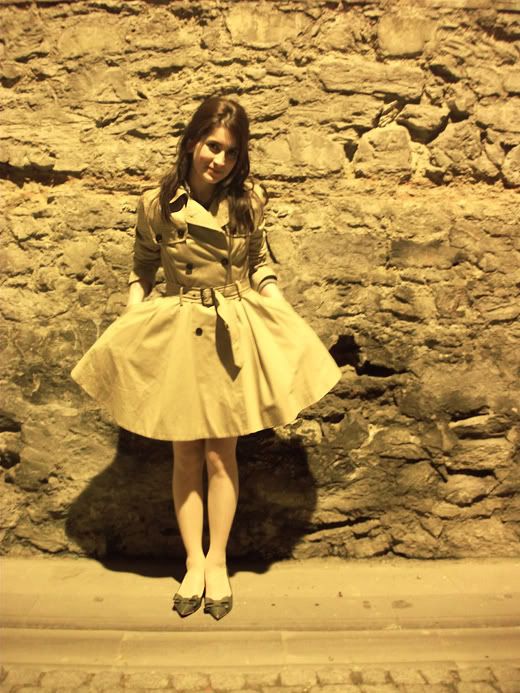 since the weather keeps getting darker n darker
these days in istanbul,
i constantly wear my beloved trenchcoat that
i bought last spring from topshop.
i love it so much,
that you can see it in my eyes -
especially when a lot of girls stop n stare
or ask from where i bought it!
oh what is sexier
than those jealous eyes on you,
tell me! =)
do you have a favourite piece like this one,
that people stop you n ask where is it from?
trenchcoat / topshop
bow heels / zara