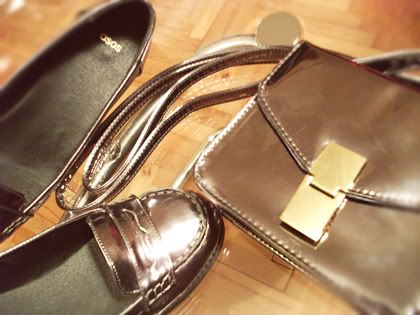 at last i recieved my asos purchases!
key word is simple: silver.
it was a glance i remember,
could it be any better? a girl could need more?
hah, of course, sooo i bought a silver -matching-
mini bag
, too.
it reminds me of that iconic celine bag i adore...
oh, how beautiful these sales are!