this pretty brooch from lovely
miss marionette
is now hanging like 'a piece of me'
on my shirt for 2 days. look at it, really looks like me, isnt it amazing?
i've always appreciated her works, and now i have a couple of beautiful works from her.
i'll show them to you later on, they're also amazing too!
i dont think i'll ever think of falling apart from this one, me missy brooch. =)
also thanks to my amazing friend
emrah yaman
who is considerate enough to prepare amazing gifts for whom he loves,
i was lucky enough to meet him through my blog.
that's why i love my blog,
and i'll always listen to his advice and be single-hearted about what i write in here.
i love the intimacy between me and my lovely followers, i dont ever wanna lose it.
i am always open to their ideas, i love it.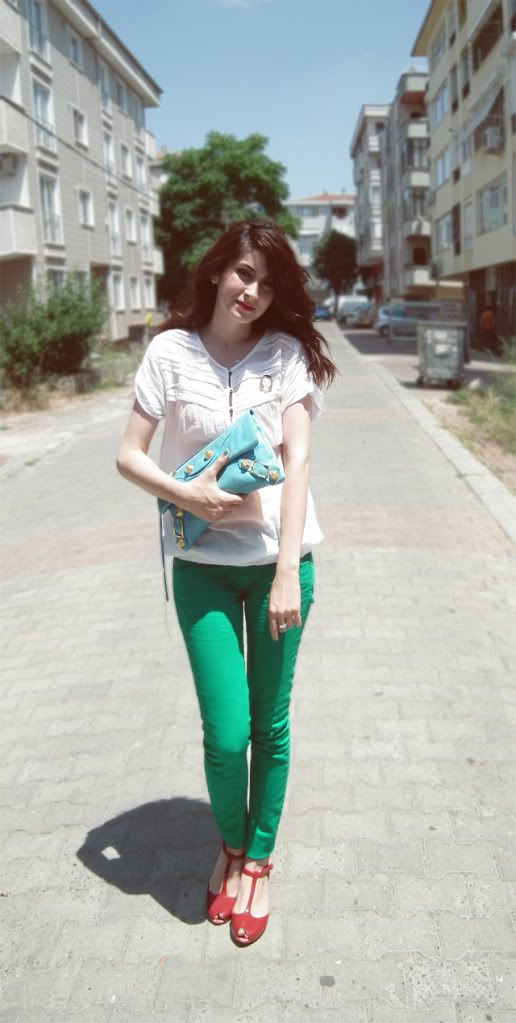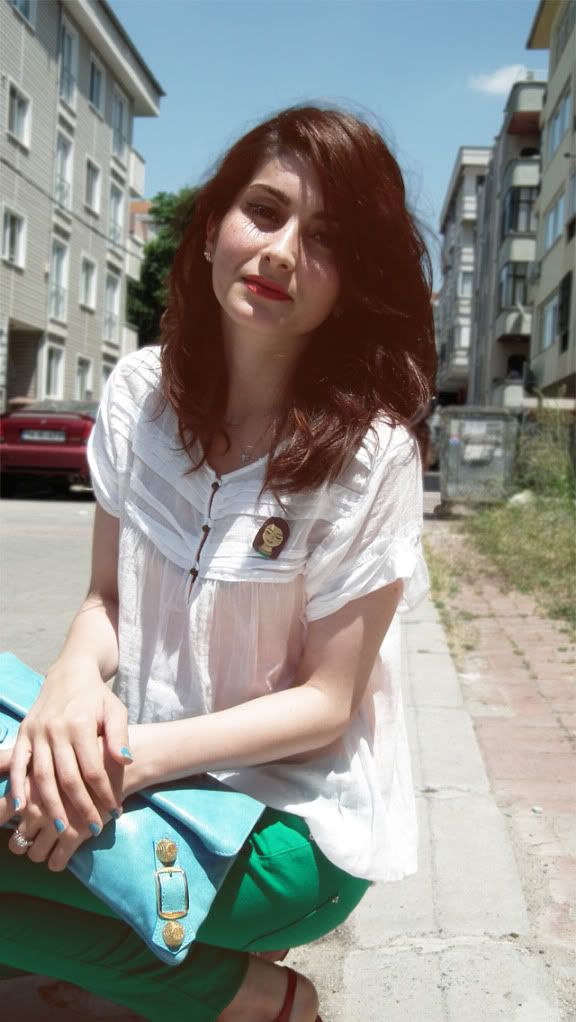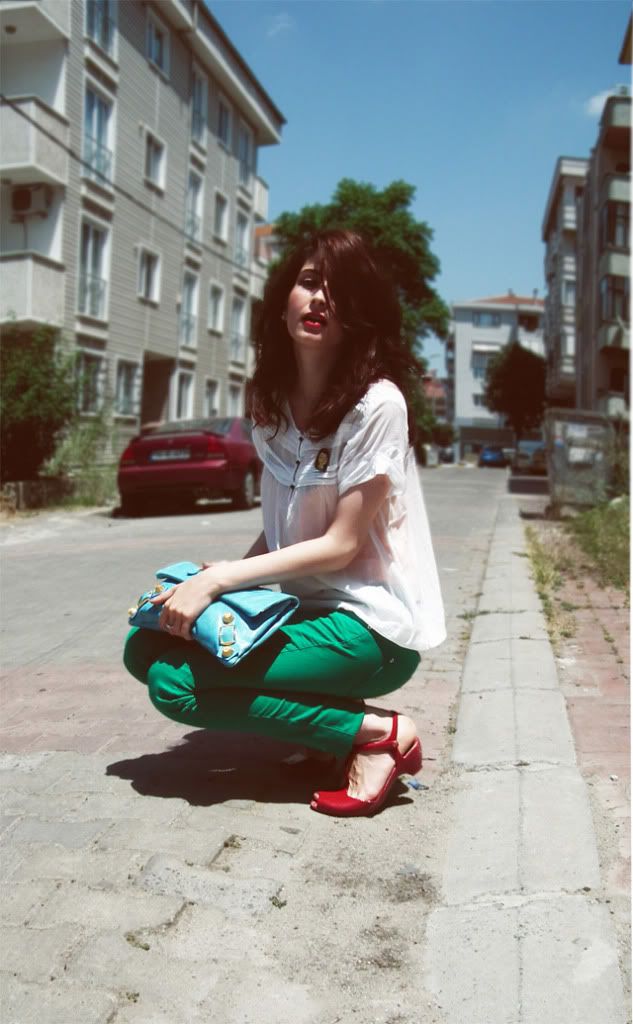 this is my new balenciaga baby.
goes nearly with everything.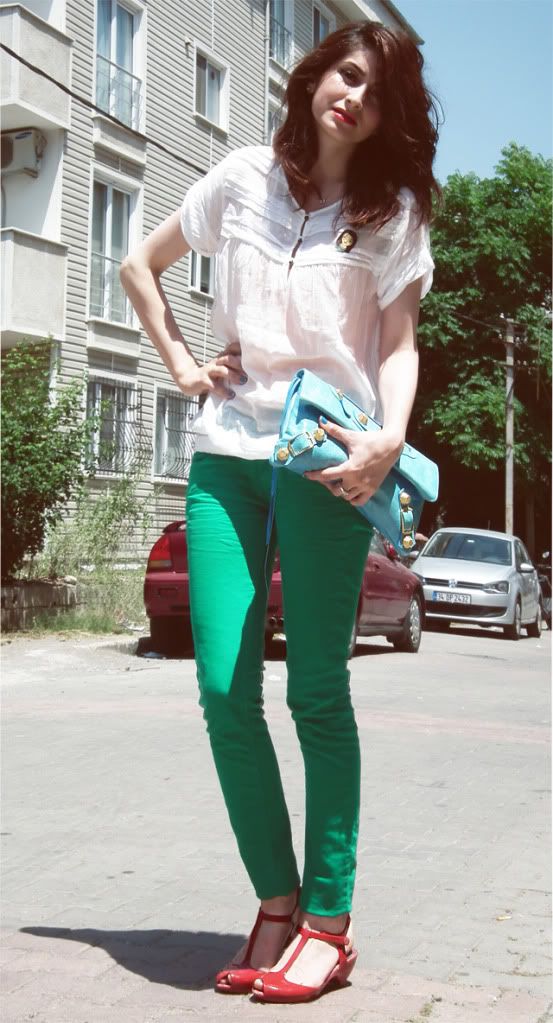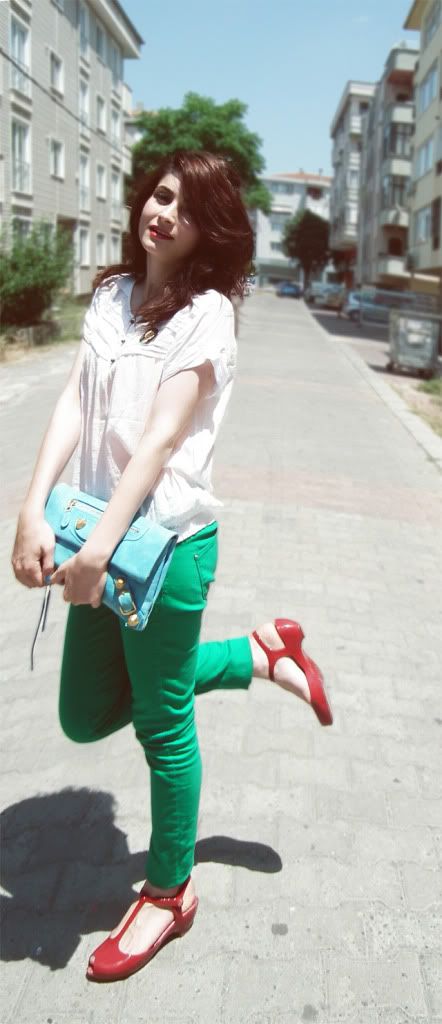 green jeans / bershka
white linen blouse / zara
orange top / h&m
balenciaga clutch
red plastic shoes / boyner