i am feeling pretty fine,
i love achieving my goals.
i just had the chance to see that i dont need any other 'professor jackasses' approval about
what i do n what i am capable of.
i definitely dont need no education!
at least i know wayyy better than some ignorant and unenlightened so called professors that even aware of what their department is responsible for
and stupid designers that have stupid spiralled a4 portfolios in their hands.
even THAT is just enough for my ego.
i always love drawing my own path
with a thick kooh-i-noor.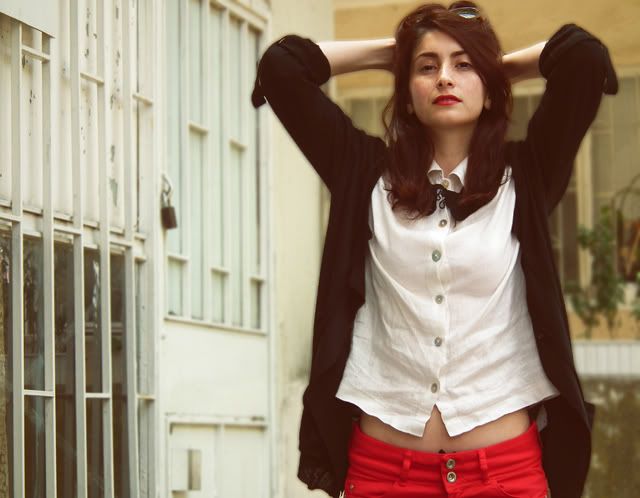 black cardigan / ipekyol
red soft jeans / bershka
sneakers / flea market (izmit bit pazarı)
everything else / from local stores